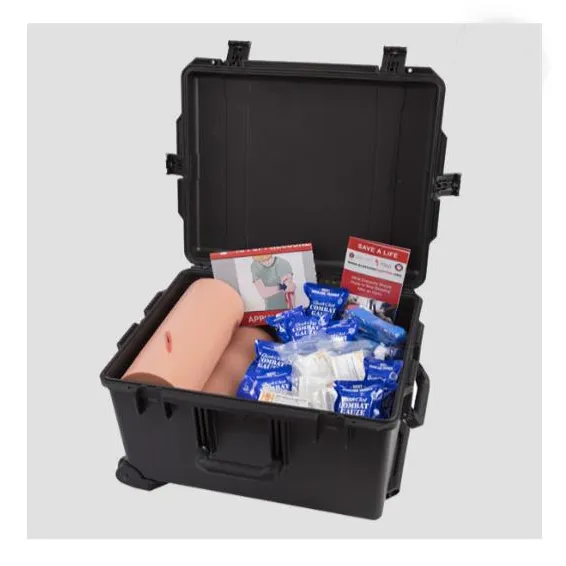 The Western MA HMCC now offers bleeding control training kits to western MA organizations to borrow, free of charge, when offering bleeding control trainings, provided the organization will not make a profit from the training.
The kits, four in total, each contain 5 training C-A-T™ tourniquets, 8 QuikClot® moulage trainers, and 2 Z-Medica hemorrhage control training™ legs. The kits are the "dry" type, meaning they do not contain artificial blood.
Kits may be borrowed up to 10 days at a time, unless prior arrangements have been made, and any consumable materials used must be replaced (the moulage trainers can be used multiple times before needing replacement).
To borrow, please contact Liz Jacobson-Carroll at 413-774-3167 x101 or [email protected].